Paralegal Law Firm
It is common for Licenced Paralegals to open up a Paralegal Law Firm and enter into the legal field. Experience, knowledge, and time spent in court are some of the most critical factors you want to consider when hiring a Paralegal Law Firm. This article will explain what is a Paralegal, how they are different than a lawyer, and specific aspects to consider when hiring a Paralegal Law Firm.
Paralegal Law Firm
Sturino Walker Legal Services is proud to say that it can be recognized as a Paralegal Law Firm because all its employees are Licensed Paralegals. Only in the province of Ontario are Paralegals able to practice law, but there are limitations to what a Paralegal can practice. Sturino Walker Legal Services' primary focus of practice, but not limited to, is Traffic Ticket and Landlord Tenant Board matters.
About Our Paralegal Law Firm
Sturino Walker Legal Services opened its doors in 2014 and has been providing Paralegal services in Toronto and Greater Toronto Area since. The goal at Sturino Walker Legal Services is simple. We are bringing high-quality legal services to the public for an affordable price. We strive to provide competent, dedicated, and passionate representation that meets our client's needs and interests.
felicia rodrigues
July 28, 2022.
Liam was an absolute pleasure to work with! He helped me win my case with 0 penalties. He was extremely informative and quick to answer any inquiries I had. I highly recommend his legal services and will definitely use him in the future. (Hopefully not anytime soon). Thank you Liam!!
Jorge Chedraui
July 27, 2022.
Was the best place I get for my traffic tickett solve in total no poins no find is the best place to do you traffic ticket are so professionals
Khadije Mohamad
July 26, 2022.
Liam was dealing with our case, it was a speeding ticket, he was great and case was withdrawn! Thank you.
Dan Belshaw
July 19, 2022.
Excellent service, attention to detail is very, very good. They know how to get the results one is looking for. Highly recommend Sturino Walker Legal Services.
ana garcia
July 14, 2022.
Absolutely please how my matter was handled with compassion and concern and with the up most professionalism. A very special thank you to you, Liam and staff for handling my case. Definitely recommending Sturino Walker legal services to anyone with traffic tickets 🤗
justice osei-wusu
July 11, 2022.
Service was top notch. Greater attention to details and delivered perfectly. My Expectations were met. Thank you Sturino.🤝
mustafa khan
July 7, 2022.
Ask for Liam and only Liam and you should be good!
Akash Chokshi
June 30, 2022.
Thank you Maria for your top notch service while waiting for endless months during Covid. You were worth every penny that I spent and you took away all the headache for fighting my court case.
Who We Are
We are committed to providing our clients with the personal attention that their legal matter deserves. For that reason, the team at Sturino Walker Legal Services is comprised of two Licensed Paralegals, Liam Walker and Maria Sturino. They take care of every case from start to finish personally. For further information, click Meet The Team.
How We Work With You
We are your partner in your pursuit of justice. Knowing that the legal system might be unfamiliar and overwhelming to you, we will take the time to explain your legal rights and options. We are with you every step of the way, taking care of everything for you, to ensure this process is as stress-free as possible.
What Is A Paralegal?
A Paralegal in Ontario is a legal professional that can provide legal services and practice Law on their own. While the definition of a Paralegal sounds similar to a Lawyer, a Paralegal is not a Lawyer. Paralegals in Ontario are required to be licensed and governed by the Law Society of Ontario, which is the same governing body for a Lawyer. Also, all Paralegals in Ontario must follow specific rules and regulations set out by the government.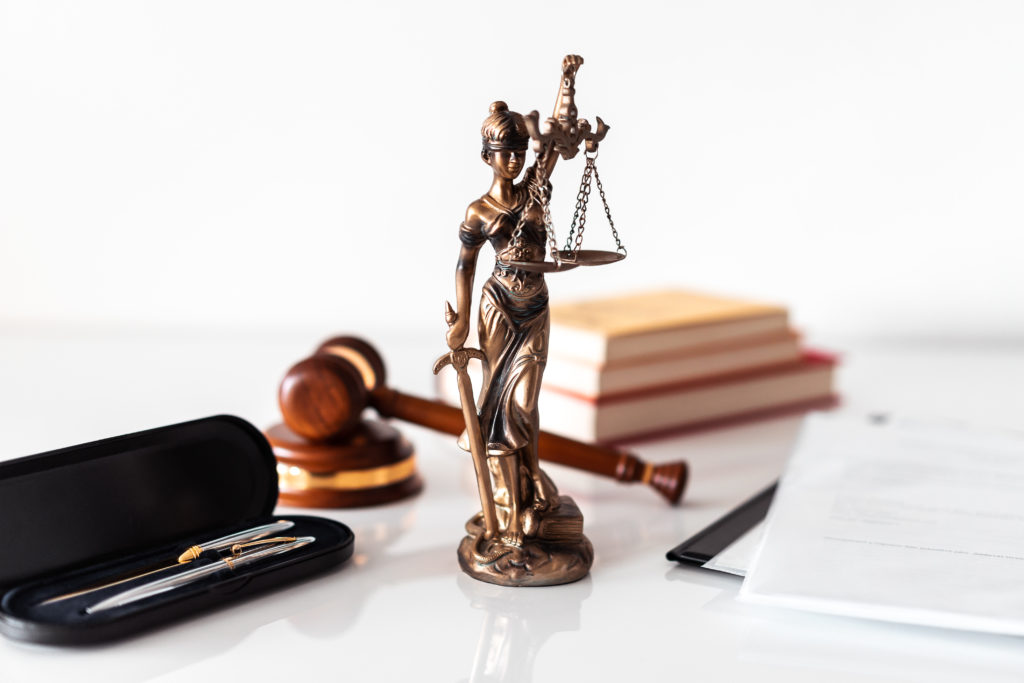 What Is The Difference Between A Paralegal And A Lawyer?
While the Law Society of Ontario governs both Paralegals and Lawyers, there are several key differences. The main difference is in the area of Law that a Paralegal can and cannot practice.
Lawyers
Once licensed, Lawyers can practice in all areas of Law. Professionally, Lawyers must complete Law school (Three Years) and an articling program (One Year). Once successfully passing their licensing examination they will be considered a Lawyer.
Paralegals
Once licensed, Paralegals must practice within specific areas of Law. The most common areas being Provincial Offences, Small Claims Court, and the Landlord Tenant Board. Professionally, Paralegals must complete a Legal Services Program (One to Two Years) and a co-op program (Two to Six Months). Once successfully passing their licensing examination they will be considered a Paralegal.
Can I Hire A Paralegal Instead Of A Lawyer?
Yes. You can hire a Paralegal instead of a Lawyer. Depending on the type of Law, a Paralegal might be more knowledgeable than a Lawyer and less expensive. Paralegals are required by the Law Society of Ontario to only represent individuals in specific areas of Law.
A Paralegal can represent a client dealing with matters in Traffic Ticket Court, Provincial Offences Court, the Landlord Tenant Board, Small Claims Court, Workplace Safety and Insurance Board, and certain criminal charges under the Criminal Code. If you are uncertain if a Paralegal can help you, give them a call. If they can assist you, they will, otherwise they can guide you in the right direction.
Areas of Practice
Paralegal Law Firms can practice in many different areas of Law. Such as the Ontario Human Rights Tribunals, Small Claims Court, Landlord and Tenant Board, and Traffic Ticket Court. These are only a few examples of the most common areas of Law that paralegals practice.
Sturino Walker Legal Services is knowledgeable of all areas of Law, they have dedicated their firm to focusing on two key areas. Traffic Tickets and Landlord Tenant Board Matters.

Top Paralegal Firms In Toronto
Our Paralegal firm has been practicing Law for the past six years within the City of Toronto and the Greater Toronto Area. We like to consider ourselves one of the top Paralegal firms in Toronto due to our dedicated service to our clients and being in court daily. Sturino Walker Legal Services is a top Paralegal firm in Toronto that offers Paralegal services.
Paralegal Services
Sturino Walker Legal is proud to offer Paralegal services to the public in many different cities within Ontario.
Some of the most common areas that we offer Paralegal services, but are not limited to are as follows:
Paralegal Services in Toronto
Paralegal Services in Mississauga
Paralegal Services in Newmarket
Paralegal Services in Brampton
Paralegal Services in Richmond Hill
Paralegal Services in Etobicoke
Paralegal Services in North York
Paralegal Services in Scarborough
Paralegal Services in Whitby
Education, Training, And Certification
The education, training, and certification that a Paralegal receives is essential. You are entrusting your legal matter with someone who needs to be competent and well versed in that area of Law. We have briefly detailed the education, training, and certification of the Paralegals at Sturino Walker Legal. If you would like to find out more, visit the Meet The Team webpage.
Liam Walker
Liam Walker first attended York University for Law and Society, where he graduated with honours in 2012. He furthered his Law career by attending Centennial College to become a Paralegal. Upon completion of his advanced Paralegal program, he passed the Law Society of Ontario's Licensing exam with distinction. After representing clients at a top tier Traffic Ticket Law Firm for one year, Mr. Walker decided to found Sturino Walker Legal Services with his business partner Maria Sturino.
Maria Sturino
Maria Sturino knew that she wanted to be a Paralegal immediately upon graduating from high school. She was already working at one of the most prestigious law firms in Toronto, part-time, as a legal secretary. Ms. Sturino opted for the two-year Paralegal program at Humber College. She passed the Law Society of Ontario's Licensing exam on the first try. Upon graduating, Ms. Sturino worked at a Toronto Paralegal firm for over a year until she decided to found Sturino Walker Legal Services with her business partner Liam Walker.
Paralegal Law Firm Website
A Paralegal website can tell you a lot about the company that you are choosing to hire. Have they taken the time to create a website that is appealing to the eye, user friendly, and home to informative resources? In today's digital landscape, a company's website is a direct representation of them.
We have spent hours curating our website so it meets all of our client's needs. Please feel free to browse our website www.sturinowalker.com and make your own opinion.